If you are in search for a feel good playlist, then today is your lucky day!  Music has a special way of soothing the soul and making you feel happy. 
When a song has a friendly beat, lyrics you know and that little extra touch of magic, life is just about perfect.  So what are you waiting for:  Press play and let the good times roll!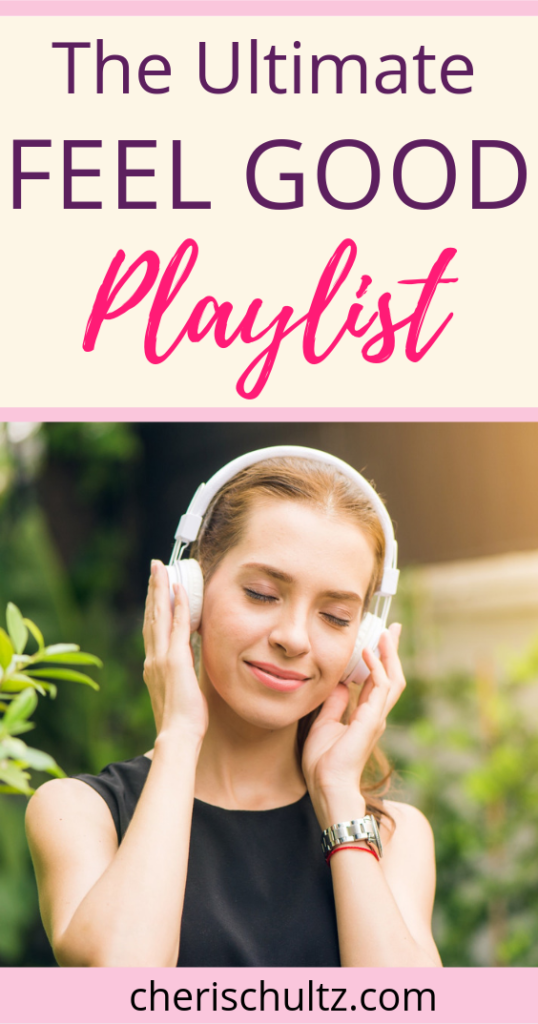 "Shallow" by Lady Gaga and Bradley Cooper
"Yellow" by Coldplay
"Someone Like You" by Adele
"More Than a Feeling" by Boston
"Bubbly" by Cobbie Caillat
"Smooth Operator" by Sade
"Sugar" by Maroon 5
"You Are The Reason" by Calcum Scott
"Let Me Down Slowly" by Alec Baldwin
"Heaven"  by Julia Michaels
"Imagine" by John Lennon
"Beautiful,"  by Christina Aguilera
"Don't You Worry Child," by Swedish House Mafia
"Just the Way You Are," by Bruno Mars
"Beautiful Day," by U2
"I Gotta Feeling,"  by The Black Eyed Peas
"Fight Song"  by Rachel Patten
"It's My Life"  by Bon Jovi
"Pocket Full of Sunshine" by Natasha Bedingfield
"Happy" by Pharrell Williams
You might also like:
5 Ways To Build Your Confidence and Self Esteem
50 Lifestyle Changes To Improve Your Health – Feel Happy & Energized
Listen to the whole playlist below!
---
I am so happy you stopped by to create a Healthier New You!  
Right now I am offering a FREE 30 minute "Skyrocket Your Confidence" coaching session.
Imagine creating a life where you overcome insecurities, build a healthy self-esteem level, restore your confidence and ignite your passion.
It's absolutely Awesome!
✔️ Worry is replaced by optimism
✔️ You have a renewed sense of energy and enthusiasm for life
✔️ You feel motivated about your future
✔️ We will develop a 3 Stage Action Plan
✔️ Uncover hidden challenges that maybe sabotaging your success
✔️ Leave the session with renewed energy to achieve your goals
✔️ Create a Life You Love!
Just email me today and let's get started!