19 Motivational Quotes To Inspire Self Improvement
Motivational quotes can help inspire and empower us when life gets in the way. These quotes were created long ago when I was going through some difficult times.
Keeping a positive mindset is something we all strive to do, but let's face it… it's not always easy to do. During my dark days, I would randomly write these quotes in my journal to remind myself to stay happy, positive and focused.
Today, my goal is to inspire, motivate and empower you to see past your obstacles and know there is ALWAYS a solution to every problem. However I do understand… that when you are going through the storm it can be very difficult to see clearly.
So, let's get started with these Motivational Quotes and get you focused on changing your mindset from a negative, pessimistic view to being positive, optimistic and focused on your success!
IF YOU STRUGGLED WITH COMMITMENT:
Check out these posts for tips and tricks to boost your confidence and self-esteem.
How to Achieve Your Goals, Supersize Your Dreams & Stay Motivated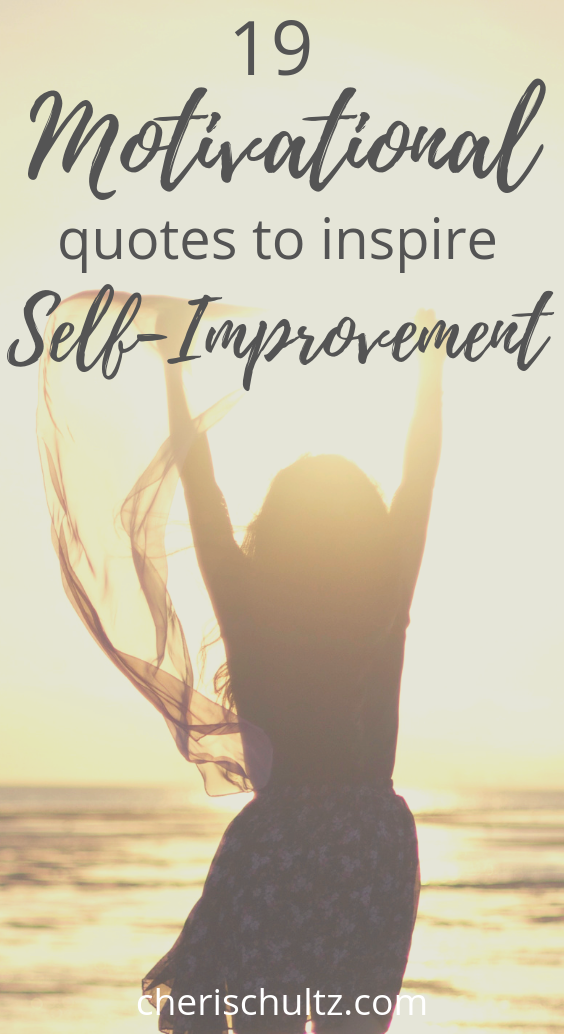 Motivational Quotes To Inspire Self Improvement
1. Small steps get us to faraway places.
2. You are never too old to accomplish your dreams or set new goals.
3. You are stronger and smarter than you think.
4. The goal in front of you is never greater than the power you have within.
5. This is your journey where you discover who you are.
6. Storms make us return to our roots.
7. If you're happy in life, then you have defined success!
8. I LOVE the person I am… because I fought the battle.
9. Our biggest battles are the ones we fight with our mind.
10. What consumes You – controls You.
11. Your words have the power to enlighten and encourage others.
STAY MOTIVATED AND CONTINUE TO MAKE PROGRESS
10 Day Energizing Challenge to Boost Your Energy, Build Your Confidence and Stay Committed
3 Step Formula To Overcome Obstacles, Remain Focused, Committed and Persistent to Achieve Success!
---
12. Make a difference by doing what you love.
13. Happiness is a Choice – Choose wisely.
14. Your attitude allows you to fly over your critics.
15. It's during our difficult days we need to focus on our rainbow.
16. A new day brings hope, opportunity and strength.
17. Life does not have to be perfect in order to be beautiful.
18. Every accomplishment, begins by making the decision to try.
19. Don't sit around waiting for things to happen. Be bold and make it happen.
"In life, if you don't risk anything, you risk everything."
Let's do this together. I want to provide you with some motivation and inspiration to ignite your light and reach for the stars.
If you struggle with confidence and self esteem issues, you may be interested in a course I created specifically for individuals who need that extra boost to stay committed and unleash their potential.

---
I am so happy you stopped by to create a Healthier New You!
Right now I am offering a FREE 30 minute "Skyrocket Your Confidence" coaching session.
Imagine creating a life where you overcome insecurities, build a healthy self-esteem level, restore your confidence and ignite your passion.
It's absolutely Awesome!
✔️ Worry is replaced by optimism
✔️ You have a renewed sense of energy and enthusiasm for life
✔️ You feel motivated about your future
✔️ We will develop a 3 Stage Action Plan
✔️ Uncover hidden challenges that maybe sabotaging your success
✔️ Leave the session with renewed energy to achieve your goals
✔️ Create a Life You Love!
Just email me today and let's get started!